Dragon Boat Festival
Dragon Boat Festival, also known as Duanwu Festival, is a traditional and important celebration in China.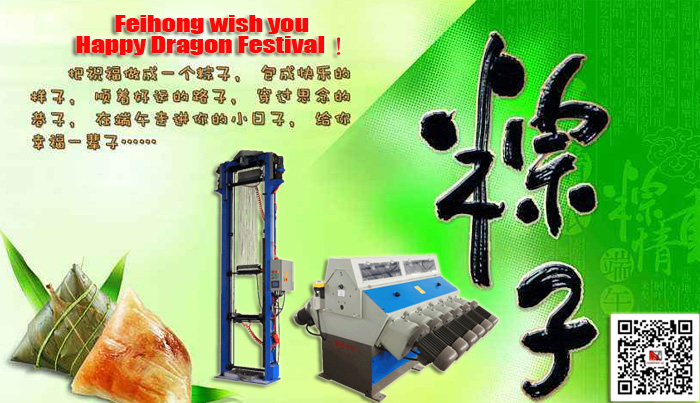 The Dragon Boat Festival is a celebration where many eat rice dumplings (zongzi), drink realgar wine (xionghuangjiu), and race dragon boats. Other activities include hanging icons of Zhong Kui (a mythic guardian figure), hanging mugwort and calamus, taking long walks, writing spells and wearing perfumed medicine bags.
All of these activities and games such as making an egg stand at noon were regarded by the ancients as an effective way of preventing disease, evil, while promoting good health and well-being. People sometimes wear talismans to fend off evil spirits or they may hang the picture of Zhong Kui, a guardian against evil spirits, on the door of their homes.
In the Republic of China, the festival was also celebrated as "Poets' Day" in honor of Qu Yuan, who is known as China's first poet. Chinese citizens traditionally throw bamboo leaves filled with cooked rice into the water and it is also customary to eat tzungtzu and rice dumplings.
There are many legends about the origin of the Dragon Boat Festival. The most popular one is in commemoration of Qu Yuan.
Dragon Boat FestivalCompetitors are paddling hard in a dragon boat race.
Qu Yuan (340–278 BC) was a patriotic poet and exiled official during the Warring States Period of ancient China.
He drowned himself in the Miluo River on the 5th day of the 5th Chinese lunar month, when his beloved Chu State fell to the State of Qin.
Local people desperately tried to save Qu Yuan or recover his body, to no avail.
In order to commemorate Qu Yuan, every fifth day of the fifth lunar month people beat drums and paddle out in boats on the river as they once did to keep fish and evil spirits away from his body.