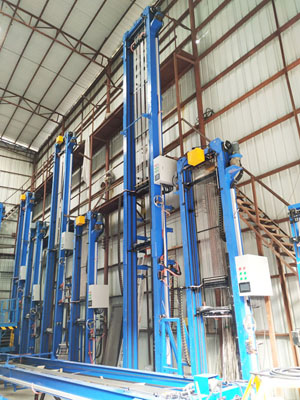 Filling machines going to ship to Russia, Poland, Belarus, Bangladesh.
Feihong FM filling machines is high density heater filling machine for heating elements. The filling density can up to 2.3g/cm3m.
This kind of filling machines can install 1-6 diameters on one machines, different diameters can fill seperately or fill together. (If different diameters fill together, the length should be same. )
Max filling length are custom to order, at present the max length we make is for 8 meters tubular heaters.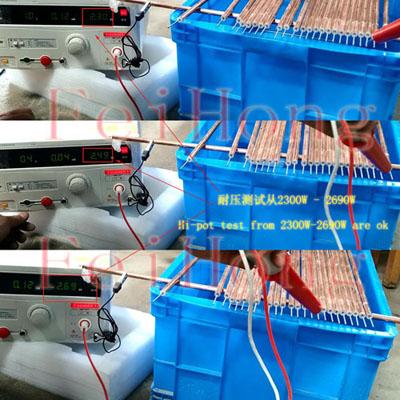 Resistance coil will keep in the center well, and stretch evenly when filled by this filling machines, because there will be double guide pipes or three guide pipes to keep the resistance coil in the center.
Hi-pot test for the filled heating elements usually >2300W.